White Long Sleeve Floral Chiffon Blouse
I had been wanting to get this shirt so bad! I saw it being sold in various online shops and I decided to buy it from SheInside this time considering the price and reviews from their members, which makes it my first purchase from the shop!
The material is very sheer and lightweight, but quite structured on the collar, which I like. I love love the design and the fact that the sleeves have button straps to secure when you roll up your sleeves make it even more practical during the hotter days.
I also like the stud button at the collar, which is kind of a surprise to me. One flaw that I find is that there is a tiny misprint on one of the sleeves' end that is supposed to be clean white. It kind of looks like a pink stain but I know it's just a misprint from the design. It's not that obvious so it's all good.
I reckon that it's originally a Bershka design from their 2013 Spring collection, but seems like I failed to see it in the store. Thus, I can't really compare it to the original piece. It looks exactly the same though (see picture below).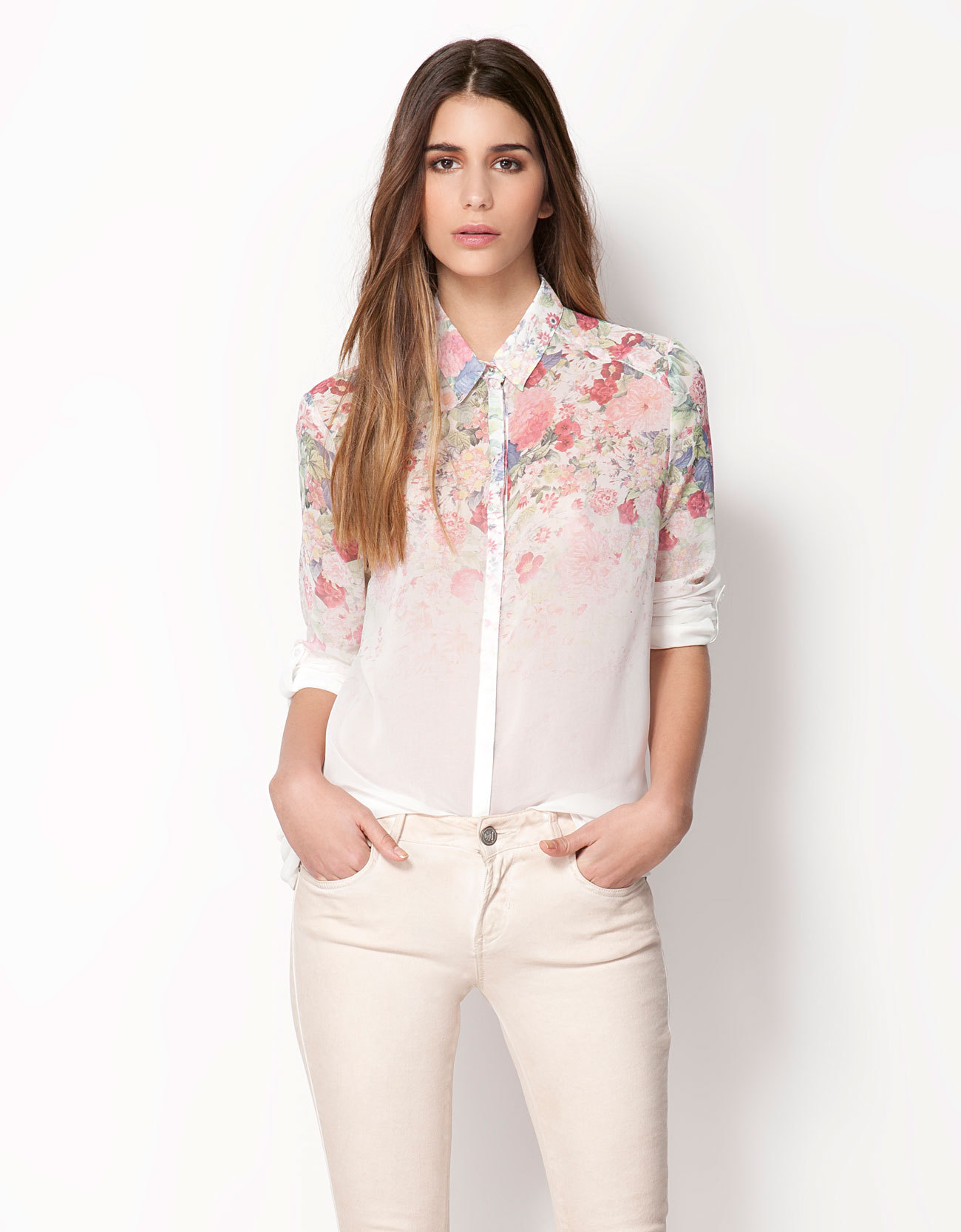 Have you bought anything from SheInside before?
xo, Jo