Hello beautiful people! Hope y'all are doing great. I just came back from my short trip back home for Chinese New Year. I swear that I ate WAY more than I should. I didn't actually gain weight yet I notice a difference with my now round-er face. It's really round!! Lol. When I look myself in pictures, I'd be like "omg is that me? Yes, it's really me, what the heck.."
I've been hell busy this month because of work and other bits and bobs in life and I was super tired before CNY as I came back home pretty late almost every day I felt like dying lol. Glad that this month is coming to an end!
Anyways, enough about me. Let's listen to some songs, shall we?
I watched Taylor's "Style" video within the first 15mins after its release and I wasn't even waiting for it! I guess I really watch too much YouTube videos.
It's sad to hear that Fun. is "taking a break", but not to worry because Nate Ruess is going solo and you can always listen to that fantastic unique voice.
I don't really care about the rumoured romance between Zedd and Selena, but I was pretty looking forward to the collab song. However, I have to say that this is not the best piece from Zedd, it's quite repetitive and predictable. Wait, let me correct that: It's VERY repetitive and predictable. Come on Zedd, you can do better than this!
On the other hand, fellow DJ superstar, Calvin Harris, proves that he's still well in the game through this catchy yet not overly-autotuned piece featuring the HAIM ladies!
Imagine. Dragons. Do I need to explain further?
An okay song that fits into karaoke playlist. Her voice is still great though. But I really think the video is quite cheesy.
On another note, did you watch the Oscars? If you didn't, I'm sorry that I'm gonna spoil it for you because I'm so SO PROUD of Eddie Redmayne!!!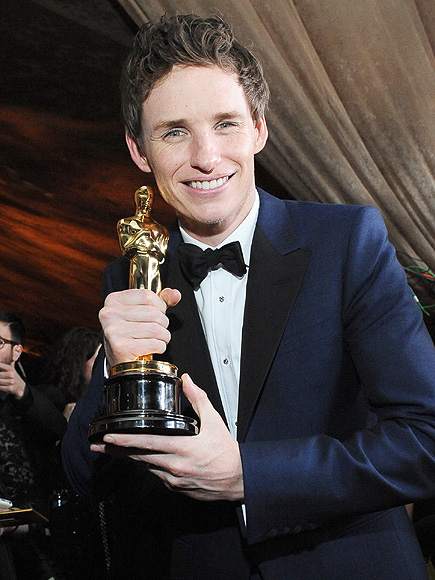 I became a fan after watching him in Les Miserables and I was thrilled when I found out that he got such an important role in Theory of Everything. This dude can act. Even when he speaks off screen during interviews, I can tell he has a classical play/broadway background – very expressive. Not to mention that he's a Brit (always a plus!) and very very cute xD. Watch out Brad Pitt, Eddie Redmayne is coming through!
The other highlights of the show were performances by Maroon 5 – Adam Levine singing "Lost Stars" from Begin Again and Sound of Music tribute by Lady Gaga. Boy, who knew Gaga could sing like that! Even Julie Andrews was proud.
That's all for now peeps! Til next time!
xo, Jo