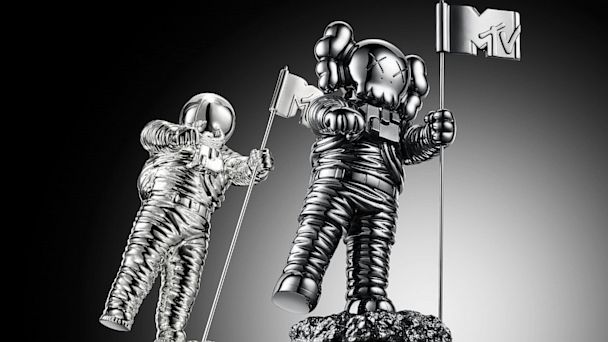 Although I did not watch the VMA 2013 live, I've watched most of the important moments of the show from various sources and yes, I was fangirling so much over 'N Sync being reunited (and still suffering from 'N Sync hangover); yes, I cringed while watching Miley's performance; yes, I'm happy that Macklemore brought home 3 moonmen; and YES, I'm still having 'N Sync hangover (have I already said that?).
Isn't it a little unusual that Gaga's performance was not the hype this time? Can't believe Miley would beat Gaga in the over-the-topness genre. Still need to give her points for that Ariel costume though.
And these priceless expressions by the Smith family are the best!! Many think that these are the reactions to Miley's performance but these were actually to Gaga's. So yay for that! When I watched the actual footage, both Will and Willow were actually munching chewing gum, thus in stills it looks like their jaws dropped to the ground. Jaden's got the million-dollar expression though haha love it!
The focus of the night: Justin Timberlake!!
I'm really really happy for Justin, he deserved all the awards that he received. Besides taking home the Video of The Year Award, he was also honored to receive the Michael Jackson Video Vanguard Award, which is also known as the Lifetime Achievement Award, that is "given to musicians who have made a profound effect on the MTV culture." Oh yes, he definitely did. In his speech, JT thanked and shared the once-in-a-lifetime award with his boys, "Half of the moonmen that I've ever won, I won with these four men right there. So above all else, we can keep it at my house — but I'm going to share this award with them. This is truly an honor. Thank you so much."


Full list of VMA 2013 winners:
Michael Jackson Video Vanguard Award:
Justin Timberlake
Video of the Year:
Justin Timberlake – "Mirrors"
Best Hip-Hop Video:
Macklemore & Ryan Lewis feat. Ray Dalton – "Can't Hold Us"
Best Male Video:
Bruno Mars – "Locked Out of Heaven"
Best Female Video:
Taylor Swift – "I Knew You Were Trouble"
Best Pop Video:
Selena Gomez – "Come and Get It"
Artist to Watch:
Austin Mahone – "What About Love"
Best Collaboration:
P!nk feat. Nate Ruess – "Just Give Me a Reason"
Best Video with a Social Message:
Macklemore & Ryan Lewis – "Same Love"
Best Rock Video:
Thirty Seconds to Mars – "Up in the Air"
Best Art Direction:
Janelle Monae feat. Erykah Badu – "Q.U.E.E.N"
Best Song Of the Summer:
One Direction – "Best Song Ever"
Best Choreography:
Bruno Mars – "Treasure"
Best Cinematography:
Macklemore & Ryan Lewis feat. Ray Dalton – "Can't Hold Us"
Best Direction:
Justin Timberlake feat. Jay-Z – "Suit & Tie"
Best Editing:
Justin Timberlake – "Mirrors"
Best Visual Effects:
Capital Cities – "Safe and Sound"
I'm very proud of Macklemore! It's nice to see independent artists getting success that they deserve. This point brings me to the Artist to Watch Award that Austin Mahone managed to bring home.
I've mentioned before in
one of my TT posts
that Austin might be the next Bieber, which some of us are not so excited about. But this could be the underlying reason of him getting the award. It's hard to deny that his fan base is not identical or the same as that of Bieber, by which all of us know they could be pretty hardcore.
I'm not saying that he didn't deserve the award, I'm happy for every single artist that have been nominated and won this award because I know it's not easy for them to be where they are right now. What I'm trying to say is that it would be nice to see musicians with new sounds that can expand people's music horizons win this award. I would have been more than satisfied if Twenty One Pilots won this award :)
Overall, this year's VMA was all about JT (yes, I've said his name million times by now). His next album, which is a sequel of The 20/20 Experience drops September 30th!
Let's end off this post by re-watching the golden reunion 'N Sync performance! You're welcome :)
Did you watch the VMAs? Thoughts?
xo, Jo